😃😍🤗🤩😜


At AKQA, I pitched w/ Nick Brenan on a dream brief:
the next iteration of the 'Share-a-Coke' names-on-cans campaign.
A simple assignment. Answered with a simple idea.




⚡


It took three words to crack our idea: "Emoji on Cans."
I still love how it captures the qualities I crave for in every idea.
Simple. Visual. Unafraid to be obvious. Almost effortless.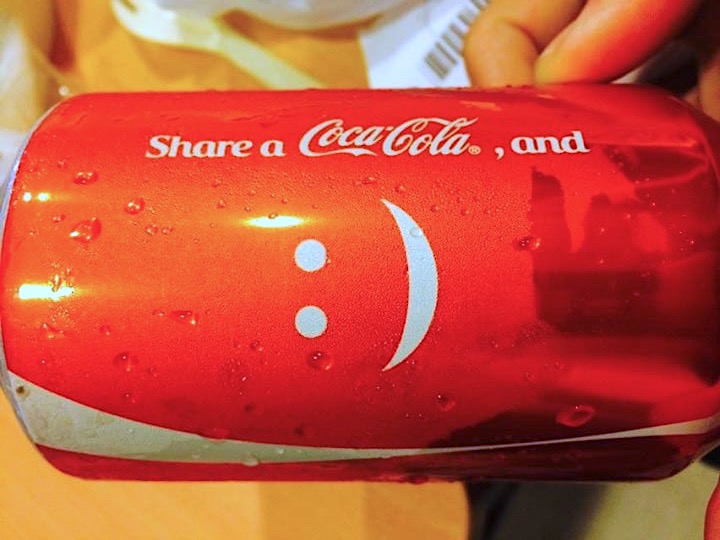 🤯


I left AKQA during design rounds, and only learned it ran when a friend sent me this picture.
Still one of the most mind-blowing moments of my career.




🏳️‍🌈


Launched in more than 12 countries.
Different designs per market.
An idea made to be shared by all.



︎
Creatives Nic Brenan, Aste, Joshua Lim
ECD Johan Vakidis
Agency AKQA